Who Is Your Insurance All-Star Team?
The only thing worse than encountering a major business challenge is not knowing anyone who can help you overcome it. At IL Group, we rarely have that problem.
That's because we're fortunate to have a dynamic team of experts with a wide range of skills, expertise and ingenuity—traits that they are constantly putting to use to make life easier for our clients. Below are a few of our "insurance all-stars" and why they are so important to our success.
Angelo Adams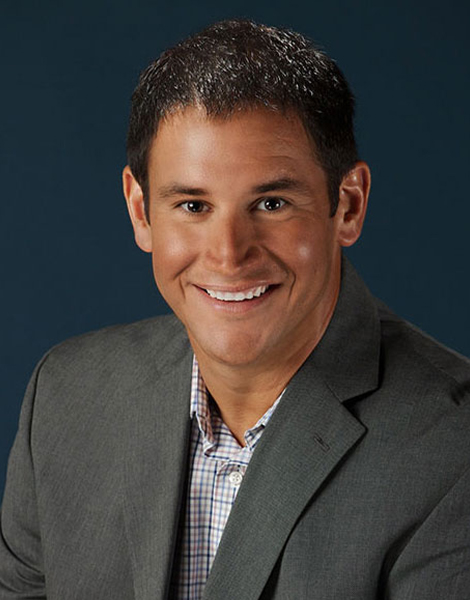 Angelo understands mortgages and insurance like no other. His mortgage industry experience goes back more than 20 years, during which time he has worked as a mortgage branch manager and a retail branch executive for such companies as BBVA Compass Bank, RBC Bank and Wells Fargo Financial. In fact, at Wells, he not only sold mortgage loans but auto loans and consumer lines of credit too.
As our Regional Vice President of Sales, Angelo manages our strategic sales and operations, oversees all our marketing efforts and consults directly with financial institutions, lenders and servicers to make sure their needs are met.
Ketrick Kelley
Few insurance companies can say they have a legitimate G-man on their roster. But not only is Ketric a retired FBI Special Agent, he's also an FBI Academy adjunct professor, a corporate trainer and a licensed insurance agent. Most importantly, perhaps, is that Ketrick is a Certified Information Security Manager (CISM) and one of our industry's preeminent experts on cybersecurity.
A frequent speaker on cybersecurity issues, Ketrick has more than 20 years of experience collecting, securing, analyzing, classifying and managing evidentiary and digital information for the U.S. government. Ketrick oversees our internal information security program and our cybersecurity services, which have come under increasing demand as financial services firms face an alarming increase of cyberfraud attacks.
Ketrick also co-developed our "People Patch" e-learning platform, which provides clients with cybersecurity awareness training—a huge value to clients trying to prevent their businesses and their customers from becoming victims of cybercrime.
Tobi Libbra
We're extremely lucky to have not one but two renowned cybersecurity experts on our leadership team.
As Regional Vice President of Business Development, Tobi consults on all our insurance products and services for financial institutions, servicers and title companies around the country. Tobi is also one of the few people in our industry to hold management roles in the real estate and mortgage industry. She's a licensed real estate broker who owned her own brokerage firm for 13 years—and she is a real estate continuing education instructor in several states.
However, Tobi's real passion is teaching cyber education courses to our colleagues, clients and partners as IL Group's Director of Cybersecurity Awareness. A certified Cyber Insurance & Risk Management (cyRM) professional, Tobi believes education is key to stemming the cybercrime epidemic.
Kathy Boston
IL Group has many happy customers, and Kathy is a major reason why. As National Client Relationship Manager, she specializes in creating streamlined processes that help lenders, servicers and title companies operate more efficiently. A regulatory compliance expert, Kathy previously served as a mortgage servicing manager for the Alabama Housing Finance Authority, a foreclosure manager at Regions Mortgage and assistant servicing manager at Colonial Mortgage Company.
Kevrin Blessing
As our Vice President of Client Services, Kevrin's pedigree in insurance and taxes runs deep. He was an account executive with Safeco FIS/Assurant, where he was responsible for fostering client relations and managing more than seven million loans, and began his career as a real estate tax liaison at Huntington Mortgage Company. A licensed insurance agent in the state of Ohio and a certified mortgage servicer, Kevrin is constantly finding more innovative ways to serve our clients.
With experts like these, it's pretty obvious why we're so proud of our team. And it's a good thing we have them, too. As we emerge from the worst of the pandemic, the mortgage landscape is shifting fast. It's a good time to ask yourself: Do I have access to experts who can help me navigate what lies ahead? Do they have deep relationships with different insurance carriers and stay up to date on all available different products and policies? Can they protect my customers' personal information from email phishing schemes and other scams?
If you aren't sure of these answers, reach out to us at 866-300-7020, and you may find yourself learning a thing or two from Kathy, Kevrin, Tobi, Angelo, Ketrick or one of our many other experts. They're always ready to help.